Do you remember those 2 grump old men from The Muppet Show?  The critics?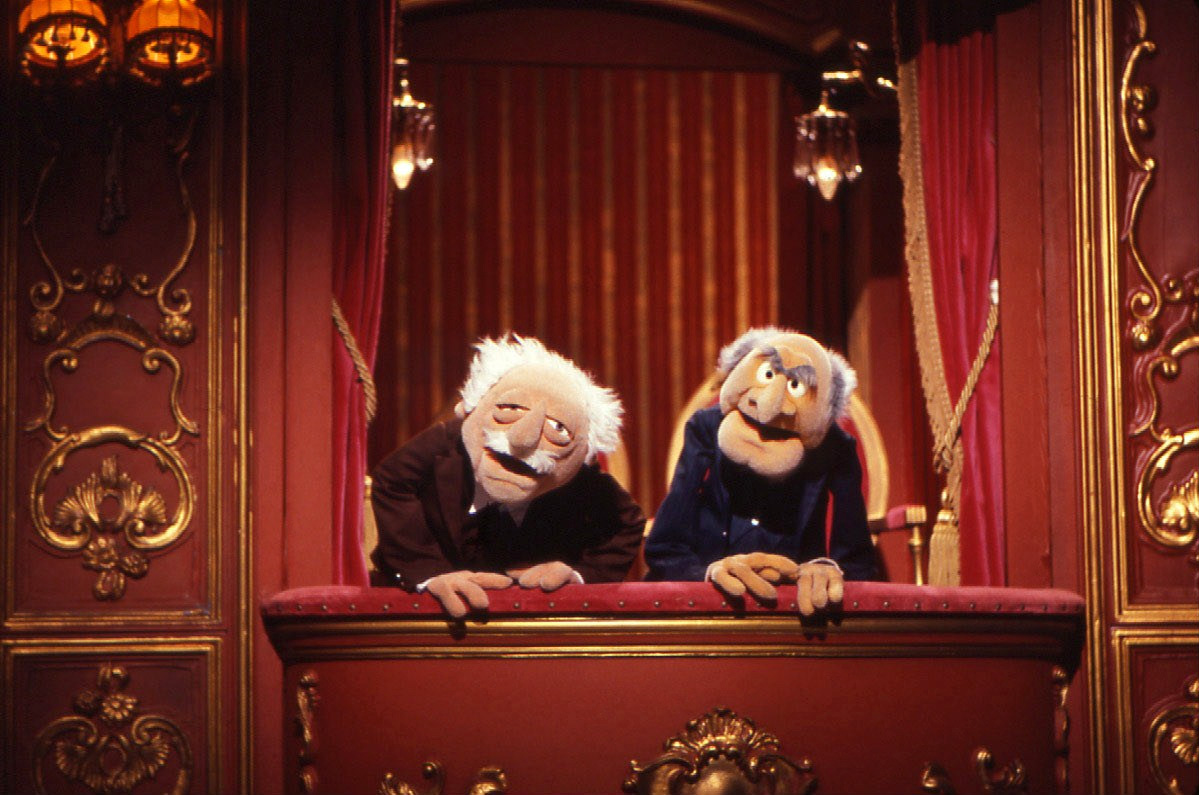 Well, I'm waiting for a client at The Second Cup and they are here!  2 old grumpy men sitting in the back of this coffee shop criticising everyone and everything.  They even called a third grumpy old man into their party but after telling him to go buy a Tim Horton's coffee and bring that into the café.
So after an hour of chiding and complaining – especially once a poor woman left the key in the washroom – they told every single woman who went to the washroom after wards, "don't forget the key", and "wash your hands", they then opened a discussion into the meaning of superficial… Shocking!
On the way out they poked fun at a woman drinking her tea who had her own yoghurt by saying quite loudly, "Next time I'm here I'm going to order that yoghurt" and all the while they never ordered anything, they just took up space.
For those of you who don't know these characters, their names are Statler and Waldorf, and they are known for their cantankerous opinions and mutual penchant for heckling.
Apparently the two hecklers were friends with Fozzie's mother, Emily Bear.
Who knew?